LED-Red-Light-Therapy-Device with Hanging-mounted Hardware and Triangle bracket 150W AC100-240V LED Panel Deep 660nm and Near-Infrared 850nm LED Light Combo for Skin Beauty,Pain Relief of Muscles and Joints
Description
This is a targeted, high-power red and near-infrared light therapy device for home use.
It features 289 LEDs emitting red and near-infrared light in equal proportions.
With dual-wavelength LEDs, this device boasts a high irradiance of over >75mw/cm2 at 6 inches!Treatment area 45% body coverage.
Feature
The power cord with switch that it can timing and dimming.

Packing included H

anging-mounted Hardware and Triangle bracket,two ways of use, very convenient.

150W ultra high power, better therapeutic effect than other low-power products.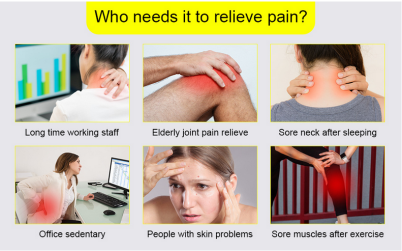 benefits of red and near-infrared light therapy 
1.Stimulates wound healing and tissue repair
2.Reduces aging effects by supporting collagen production
3.Reduces pain by decreasing swelling and inflammation
4.Improves joint health
5.Improves physical performance through improved muscle recovery and energy levels
6.Improves sleep quality and duration
What is Red Light Therapy? 
People use red light therapy to improve skin quality, speed wound healing, stimulate hair growth, reduce chronic pain, and improve workout recovery times. Studies indicate that red light therapy's effects occur due to the stimulative effect that red and NIR wavelengths of light have on mitochondria, the energy center of the cells.
Product information
145pcs Red 655-665nm+144pcs 850-860nm LED Chip, Nominal Power 150Watt,Actual Power 50W
60 Degree Beam Angle
Input voltage:100-240V AC
Frequency: 50/60Hz
>75mW/cm2 Irradiance at 6"
Function:Dimming and timing
Material:Aluminum+PC cover
Non-Built-in desktop folding bracket Device:300*300*10mm (11.8" x 11.8" x 0.4" )
1.3Kgs/PCS
Treatment
1.Turn the red light source on.
2.Ensure you have protective eye wear on.
3.Ensure the area being treated is uncovered.
4.Position yourself about 12-16 inches from the source.
5.Allow the light source to irradiate the area being treated for 10-20 minutes.
6.Repeat regularly, from three to seven times a week.
7.If the manufacturers of the red light panel or your physician provide different instructions on the time frame, distance, frequency, or other factors, you should follow their advice.

What Included
1 Red and Near-Infrared Light Therapy Device
1 Power supply
1 Power Cord with Switch
1 Protective Eye Goggles
1 User Manual
1 Hanging-mounted Hardware
1 Triangle bracket